Apart from being a place for educational recreation, museums also show or even introduce us to history and sciences that we may have never learned before. Museums can also be used as tourist attractions with the theme of education and a place to gain some more new knowledge.
The type and form of the museum varies, depending on the theme and the name carried by the museum. For example, a technology museum is formed and made according to the character and use of the information being conveyed.
If you are interested in looking for a modern museum with a technology theme, we recommend five technology-themed museums in Jakarta.
1. Electricity Energy Museum
The Electricity EnergyMuseum, or in bahasa abbreviated as the LEB Museum, is the only science and technology museum in Indonesia that offers education about renewable electricity and new energy. In this museum, there is a collection of modern power plant demonstration machines.
For example, such as parallel series props, props generate an electric current from fruits, coins, pencils, magnets, and 619 other collections of props. Visitors can directly operate the collections of power plant props.
The LEB Museum is located inside the Taman Mini Indonesia Indah area. Besides being a vehicle for education and recreation, this museum also provides a room that functions as a seminar venue complete with multimedia devices. In addition, this museum provides lodging facilities for visitors who want to stay overnight.
2. Transportation Museum
The Transportation Museum was built in 1985 and inaugurated on April 20, 1991 by Suharto. This museum is under the auspices of the Ministry of Transportation of the Republic of Indonesia.
The Transportation Museum has a purpose as a place to collect, maintain, research, and show the history and development of transportation. The Museum of Transportation also indicates the role of transportation in national development.
This museum is a means of learning that is innovative, creative, with a more relaxed and fun atmosphere. This museum provides two different atmospheres in showing its collections. Exhibitions that can be done can be indoors and outdoor exhibitions.
The exhibition exhibits all kinds of means of transportation, from land, sea, and air, from those that rely on humans, animals to wind power. In addition, access roads are also shown, be it photos, real objects, imitations, miniatures, or dioramas. The transportation museum is located in the Taman Mini Indonesia Indah area, Jakarta.
3. The Science Center Museum
The Science Center Museum or more known as Pusat Peragaan IPTEK or PP-IPTEKis an abbreviation of Center for Demonstration of Science and Technology (Science Center). PP-IPTEK Museum is located in Jakarta, precisely located in the eastern area of ​​Taman Mini Indonesia Indah. PP-IPTEK was established on April 20, 1991 and inaugurated on November 10, 1995 by President Soeharto.
The PP-IPTEK Museum was the brainchild of Bacharuddin Jusuf Habibie, who at that time served as the Minister of Research and Technology of the Republic of Indonesia.
Starting from the intention and desire of BJ Habibie, to educate the Indonesian people through science and technology. Then an idea was formed to create a PP-IPTEK museum which became a means of learning culture as well as science and technology that was packaged in an entertaining, memorable, easy, and creative way.
The PP-IPTEK Museum has 250 props that visitors can touch, hold and play with. In addition, in this museum there are also several activities related to technology. These activities are adjusted to the age and category of visitors who come.
4. Oil and Gas Museum
The Oil and Gas Museum is a form of appreciation and symbol for Indonesia's oil and gas industry. This museum was built in 1987 and then officially opened on 20 April 1989 by Suharto. This museum stands on an man-made lake of 11,000 square meters, which symbolizes the hallmark of the search for oil and gas, also known as exploration.
In addition, the building was made as close as possible to the actual oil and gas mining building. The resemblance can be seen from the two circular supporting structures that resemble oil and gas storage tanks.
There are exhibitions about the intricacies of oil and gas in the main building, and there is also an oil theater that shows short films related to oil and gas. Outside the building, there are oil and gas drilling equipment and historical demonstrations of the occurrence of oil and gas basins.
There are also sophisticated tools that support the search and processing of gas and oil. In addition, the museum is also complete with library and auditorium space. The Oil and Gas Museum is located in the Taman Mini Indonesia area, Jakarta.
5. Illumination Museum
The Museum of Lighting is a place that collects, studies, maintains and informs the history of lighting and communication. The Museum of Information is also the sixth generation of communication media after face-to-face, radio, television, film, and the press. Officially opened on April 20, 1993 by Suharto, the Tenerangan Museum is located in the Taman Mini Indonesia Indah area.
The Illumination Museum provides information on the history of lighting from the national movement to modern times. In the area outside the museum, there is a collection of cars related to communication and lighting.
On the outside, you can see TVRI's external broadcast car, lighting stage car, PFN broadcasting unit car, RRI (Radio Republik Indonesia) external broadcast car, and TVRI's exterior broadcast car was used for the first time to cover the Asian Games IV in Jakarta in 1962.
At the Information Museum, there is also a collection of objects with historical value related to lighting, information, and communication from film, radio, television, media, etc.
In addition, there are four small dioramas of information operations in the field of village education, the intellectual life of the nation, natural disaster management, and klompencapir. There are many other collections of objects in the Illumination Museum.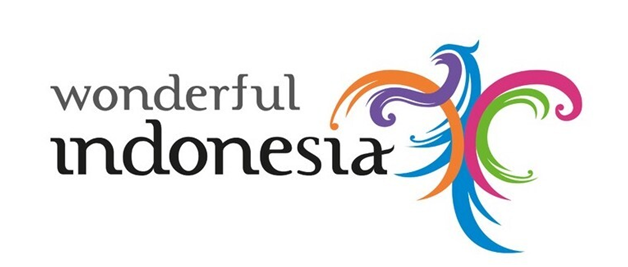 That's the information about the technology museum in Jakarta that you can visit. Before you plan a trip to Jakarta, be sure to read more about Jakarta and Indonesia by visiting Wonderful Indonesia.