In addition to its natural wealth, Papua also has a tourist spot that is very dear to miss. Raja Ampat is an archipelago that is administratively located in the Raja Ampat Regency, West Papua Province. These islands are a destination for divers who are interested in the underwater scenery.
The Raja Ampat Islands are one of the 10 best places for diving in the world, so it can be used as a tourist location, especially diving tourism. This place is also home to 75% of the world's coral species. In Sauwandarek Village, when the tide is lowest, you can see the expanse of coral reefs without diving.
Some of the unique species that can be found while diving in Raja Ampat are dwarf seahorses, wobbegongs, and manta rays. You can dive while accompanied by some tame Manta Rays at Manta Point located in Arborek, Damper Strait.
Here are five beautiful island attractions in Raja Ampat for you to explore:
1. Rufas Island, Presents a Beautiful Lagoon
Among several hidden tourist attractions in Raja Ampat, one of them is Rufas Island. The location of Rufas Island itself is very close to Pianemo Hill, one of the famous and most visited icons of Raja Ampat. A natural wonder that Rufas Island presents is the lagoon. The color of the seawater in this lagoon is bright turquoise, blending with the white sand on one side. The sand is very soft, plus the small fish that are tame on the edges will attack if they are fed.
2. Wayag Island, Presents A Unique Sea Color
The location of Wayag Island is right in the West Waigeo Village, Raja Ampat Regency, West Papua, and here it still consists of a group of small islands. This tourist spot is known for its seawater which has several unique colors, namely light blue and dark blue, depending on the depth.
Wayag Island also has small islands in coral rocks and forms an interesting cluster with the tops overgrown with trees. Diving or snorkeling activities on Wayag Island is one thing that should not be missed. There is no more beautiful snorkeling spot in Indonesia than on the Raja Ampat Island of Wayag.
3. Beautiful and Quiet Salawati Island
Salawati Island is one of the four main islands in the Raja Ampat Archipelago, West Papua. The area is about 1,623 sq km. Nearly three-quarters of Salawati Island is dense sago forest. The sago trees here grow wild without anyone planting them. This is where the discovery of a new species of Salawati rainbow fish. The beauty of this fish is due to the color of its colorful skin wrapped in purple rows on the dorsal to light purple violet at the base of the tail. The island's condition is still very quiet, calm, and almost virgin, making many tourists hunt for this place.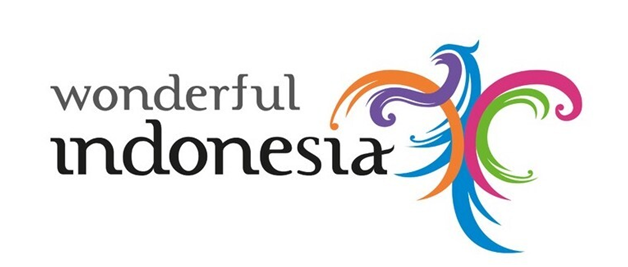 4. Misool Island, Has An Amazing Marine Park
Misool Island is one of the four largest islands in the Raja Ampat Archipelago. Misool Island is directly adjacent to the Seram Sea and the high seas, which become the passage for large animals, including whales. Because the charm and beauty of Misool Island are extraordinary, it's no wonder that many people call it an exotic paradise.
On this island, you can see a clear seawater beach and a truly amazing marine park. On the west and east coast, there are a series of coral islands that stretch, thus adding to the beauty of the beach.
5. Kri Island as the Best Diving Spot
Kri Island is one of the best diving spots in Raja Ampat. Kri Island is included in Yenbuba Village, in Meos Mansar District, Raja Ampat Regency, West Papua. With the beauty of the sea and its biota, this place is known as one of the islands that offer very beautiful snorkeling and diving locations.
The waves that tend to be calm make Kri Island the first choice for water sports activities. Apart from diving, Kri Island is also ideal for snorkeling. The clear waters here allow you to see the beauty of marine life without having to dive at a certain depth.
Ready to start your getaway to Raja Ampat? Visit Wonderful Indonesia, and don't miss out on the magic!