The warmth and softness of wall-to-wall carpeting make it worth considering over its hard-surface competitors, whether you're creating your ideal house or giving an existing area a much-needed facelift. You'll come across some fabric names again as you explore your options – polyester, wool and nylon. Are you in search for a good carpet?
The fibre from which the carpet's strands are manufactured is crucial in any carpeting selection. The carpet material you select has a direct influence on the carpet's performance and lifespan. In this post, we'll break down the different types of fibres and discuss their benefits and downsides so you can make the best option for your house.
If you are in search of the best carpet companies then get in touch with the team of FlooringDomain. When it comes to this Flooring Domain, they help people by connecting them with the nearby carpet companies. Besides, all carpet fibres are classified into two groups. They are synthetic fibres created by machines and natural fibres made from natural resources.
Synthetic fibres account for the great bulk of carpet fibres available today. They're usually stain-resistant and easy to clean with simple home solutions and hot water extraction. Synthetics are often less costly than natural fibres, while their durability varies. Natural fibres are usually costlier than synthetic fibres, however they are still worth considering.
They are not only environmentally friendly, but also better for your indoor air quality because they emit fewer VOC emissions. Using FlooringDomain, you can find whichever type of carpets you are looking for easily within no time. The best part of this Flooring Domain is that they will share your details with the carpet companies. The carpet companies will get back to you with the quotes.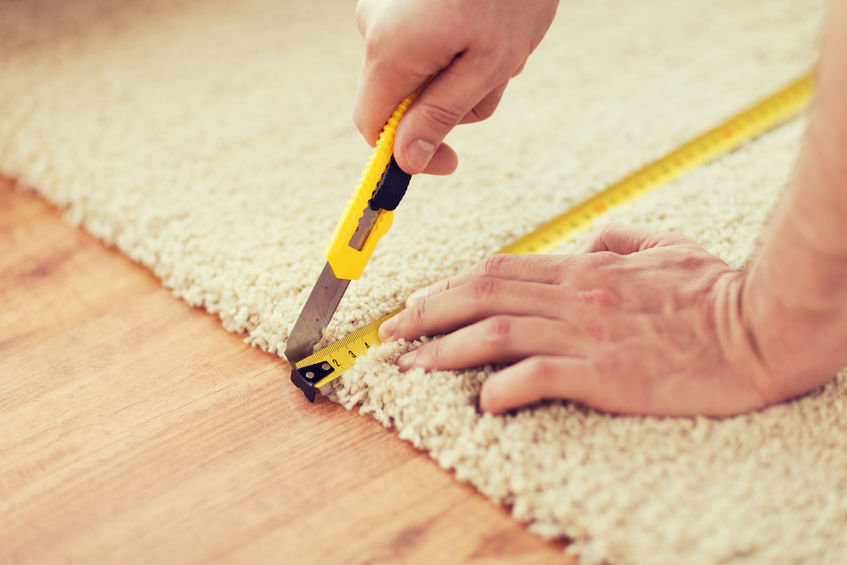 Nylon Carpet Fibre
Nylon is a very popular and widely used synthetic carpet fibre in both commercial and residential applications. Besides, it is resistant to insects, liquid stains, allergies, abrasions, mildew and mould. It is also one of the most durable options available. A good nylon carpet will provide you with warmth and comfort for at least 10 to 15 years.
While nylon is costlier than polyester, it is more robust and retains its fibre height under heavy weight, making it ideal for heavy traffic areas in a house. It is also very easy to maintain.
Polyester Carpet Fibre
Polyester is a durable and affordable synthetic carpet fabric. Besides, Polyester holds brilliant dye colours well, providing excellent colour clarity that won't fade quickly. It is also stain-resistant. However, you need to make sure to vacuum it frequently to maintain it in a good condition. Polyester is a wonderfully soft material that is perfect for bedrooms. It is not a good idea to put it in high-traffic areas like living rooms or hallways.
Wool Carpet Fibre
Wool carpeting has been used in houses for generations and is often made from long, resilient wool hair fibres. Wool is naturally stain-resistant and resilient, and it hides dirt effectively while maintaining its fibre height. As it is a luxury material, it is usually expensive. It requires extra care too.
Contact the team of this Flooring Domain today, online for any flooring related work. The team of FlooringDomain will share your details with all the reputed carpet companies within no time.